Compassionate & Convenient At-Home Care
Diseases, aging, or injury can make life challenging for even the fittest of all. Anne Home Care offers trained professionals to help you and your loved ones live a comfortable life on your terms.

Have a question or query? Send us a message, and we'll get back to you ourselves.
Our home care services include assisting clients with ADLs, such as bathing, dressing, grooming, mobility, and much more
Care at Assisted
Living Facilities
If you or a loved one are in an assisted living facility, you can trust our professional caregivers to help you with your basic caring needs.
We are experts in catering to patients living in nursing homes. Therefore, we designate compassionate caregivers for medication reminders, changing linens, preparing meals, and more.
Getting admitted to hospitals can be scary. But with our dedicated staff, you can rest assured that you or your loved one will be in safe and capable hands.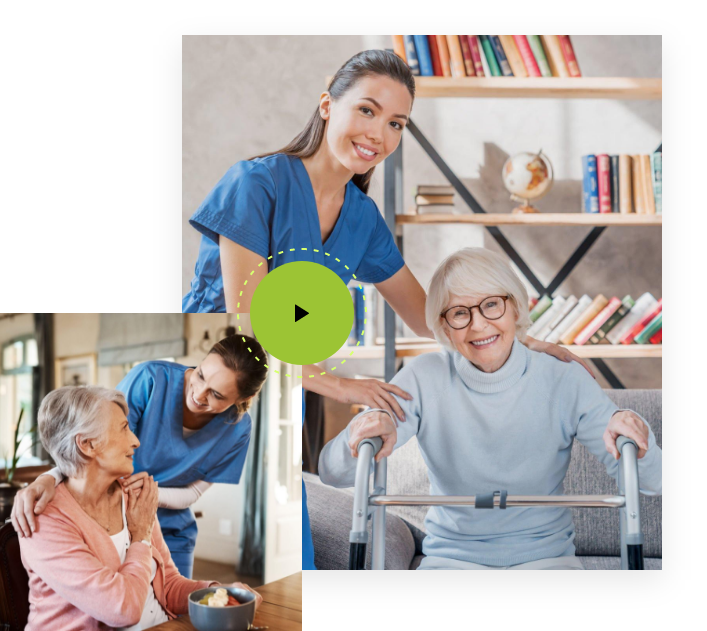 Welcome to Anne Home Care

Anne Home Care is a family-owned non-medical home care company with more than 16 years of combined experience. Based in Boston, our service areas include Braintree, Brockton, Stoughton, Canton, Quincy, and Randolph.

We have well-trained and dedicated caregivers, including Certified Nurses' Aides and Home Health Aides for:
If you or a loved one are looking for personalized care at home, we are one call away. Our caregivers have the required training to help with daily living tasks, such as bathing, dressing, feeding, medication reminders, and prescription pickups.
Get our end-to-end covered companion care. We offer meal preparation, light housekeeping, driving assistance, errand running, and accompany your loved one to their desired social events or doctor's visits.
Trust our caregivers to continue making your home a livable place. With our homemaking services, we'll keep your laundry going, clothes ironed, linens changed, house organized, and anything else you want us to do.
For patients with cardiac problems, Cancer, Dementia, Alzheimer's, or who're in hospice, our specialty care provides much-needed relief. Reach out to us to find out how we can help.
People Show Their Gratitude


It's so satisfying that home care agencies like Anne Home Care exist in our community. I don't know what I would have done without taking help from their team for my special-needs grandson

 We had doubts whether a home care agency could help with our mother's chronic condition. But meeting Nelta and her team erased our concerns. I'm much more comfortable knowing my mother is well cared for at home.

I applaud Anne Home Care for the compassion and dedication they work with. My grandfather has Dementia, and these caregivers take care of everything from meals to toileting.

 Anne Home Care is registered and recognized by the state. It provides exceptional home care services, and the staff is professional, compassionate, and well-trained. I highly recommend this agency to people looking for home care.

Our nurse aide demonstrated unwavering enthusiasm and dedication while interacting with my mother. Every time I see my mother improving, I feel reassured that I made the right decision in choosing Anne Home Care

 My daughter and I met Nelta last January when my husband came home after rehab while recovering from surgery. Nelta and their staff helped my husband with exceptional skills. They always had a smile on their face and took good care of him. They made us feel relieved during this difficult time. Thank you
We Take Pride in Hiring the Best Caregivers

A non-medical home care agency like ours is known by the team it hires. We understand that the better service we provide, the higher the expectations and, ultimately, satisfaction. That's why we make it a point to include trained professionals as caregivers. Each of our team members has over five years of experience.
Besides that, we have a stringent selection criterion, where our shortlisted candidates undergo screenings and background checks. This way, we guarantee hiring only the best. With expertise in caring for aging and severely ill patients, we ensure peace of mind for every client. All in all, you can count on Anne Home Care to provide your loved ones with the love, attention, and care they deserve.

We're all for serving clients looking for personalized care for themselves or their family members. We also go the extra mile to extend our helping hand to individuals in assisted living facilities, nursing homes, and hospitals. So, no matter where you want us, you can expect care come to you.

Send us a message about your unique needs, and we'll get back to you ASAP.
For additional questions, you can call us at (857) 544-6694 or find us at Indeed.
We are open Monday to Friday: 08:00 – 18:00.
Raising the Standard of Home Care One Client at a Time